DECISIVE ACTION
by Jim Lunsford
HPS Simulations is proud to announce the release of
Decisive Action, a simulation by Jim Lunsford.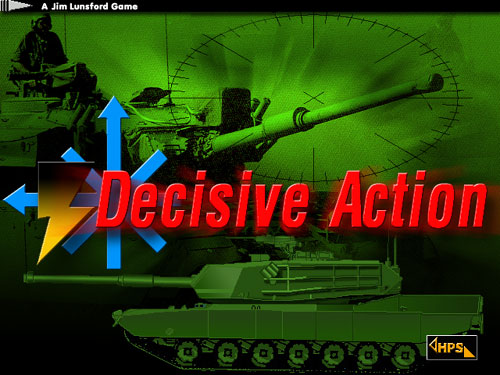 Decisive Action is a modern Division and Corps level simulation that depicts combat with maneuver brigades and battalions along with supporting artillery, airstrikes, electronic warfare, engineer, helicopters, and even pysops units. Units are depicted with official NATO symbology, and US Army official map control measures delineate the battlefield. Scenarios include Germany, SouthWest Asia, and the US Army's National Training Center.
"The real beauty of the game is in its realism...Those who enjoy the ability to conduct realistic planning and apply the tenets of manoeuvre warfare to defeat a numerically superior foe in a realistic setting...will become thoroughly absorbed by Decisive Action."
--Marty McKone, The Wargamer


BUY NOW
$49.95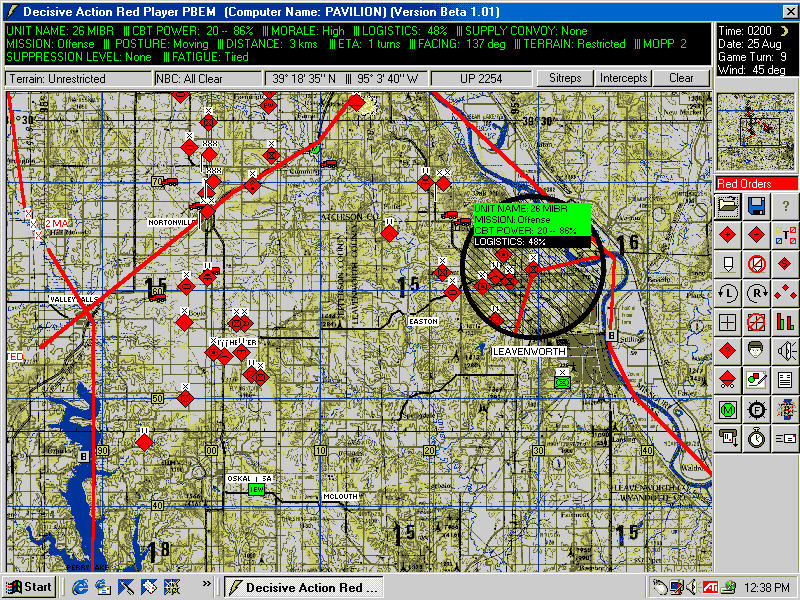 The unique military feel of Decisive Action sets it apart from any previous commercial wargame. Decisive Action's ability to represent modern combat and the Army's planning process led to it having recently been selected by the US Army Command and General Staff College as a training tool for officers.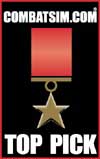 Just When You Think You've Seen It All... Jim Lunsford and HPS Simulations have ripped me from my complacency. Decisive Action elevates the topic of modern ground combat from a mere game to a serious simulation. Serious gamers looking past 1945 will see most of their dreams answered in a most professional manner.
--Jim Cobb, COMBATSIM.COM
READ THE REVIEW
BUY NOW
$49.95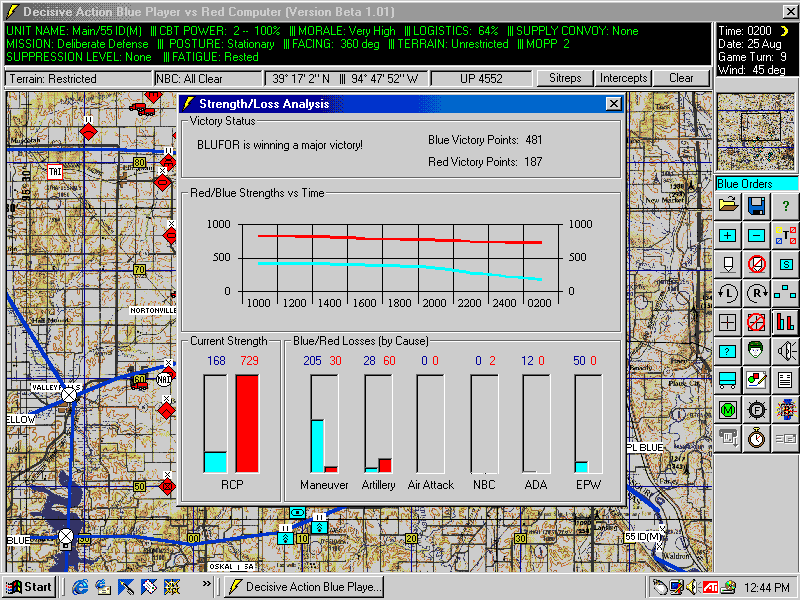 Decisive Action includes a full set of Unit, Map, and Scenario Editors that allow the user to create their own battles. The simulation has play options including "Play Against The Computer"(AI Mode), and Play-By-E-Mail.
Click here for "Club DA" where you can commune with other DA enthusiasts
Click here for an introduction to successful DA operations by SFC Vincent Taijeron;
Click here for Vince's more detailed Operations Planning Guide
Click here for free, downloadable user-created scenarios and enhancements for DA
BUY NOW
$49.95
MINIMUM REQUIREMENTS:
· 200 MHz or higher Pentium computer
· Windows 2000 / XP / VISTA / 7 / 8/ME/NT/2000 operating system
· 32 MB of RAM
· 40 MB of free hard disk space
· CDROM drive for installation and game play
· Windows compatible sound card
· Modem/LAN for PBEM

"Windows" is a registered trademark of Microsoft