Current Fosters
Summer 2006
When Vegas passed away from FIP in 2003 we ended up having to keep the foster kittens that had come into contact with him as our own (Monique, Charlotte, Nicolle, Drina, Toro, Rico and Sierra). At that point we stopped fostering since we couldn't keep any more (in case the worst happened again).
Fate had other plans, however, and in May our neighbors brought 8 kittens to us. Three were handed to us; the other 5 we had to trap/catch from our neighbor's backyard.
---
The first group of three are: Chad, Belle, and Tori: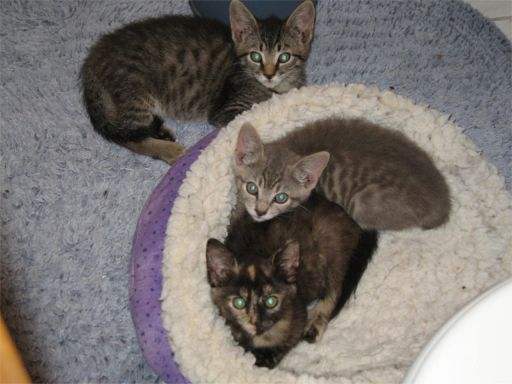 Playing in the office: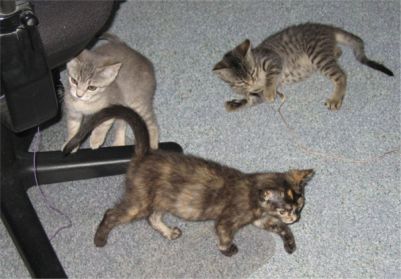 Chad: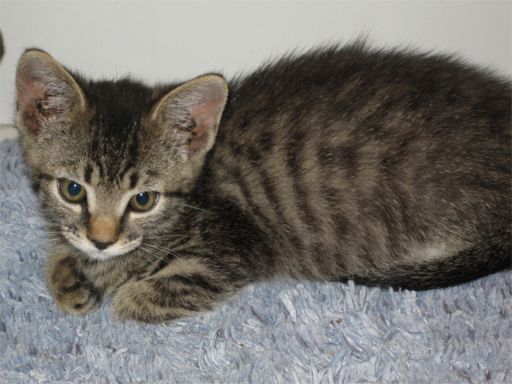 Norman, the "eternal kitten", joining in the fun: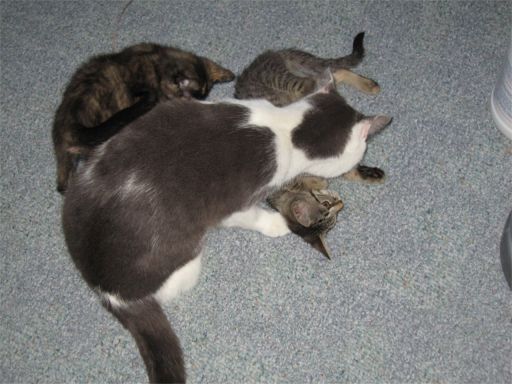 ---
The second group, Henry, Herman, Henrietta, Bobbi and Clyde, had to be caught/trapped from underneath a deck and shed.
Henrietta & Henry: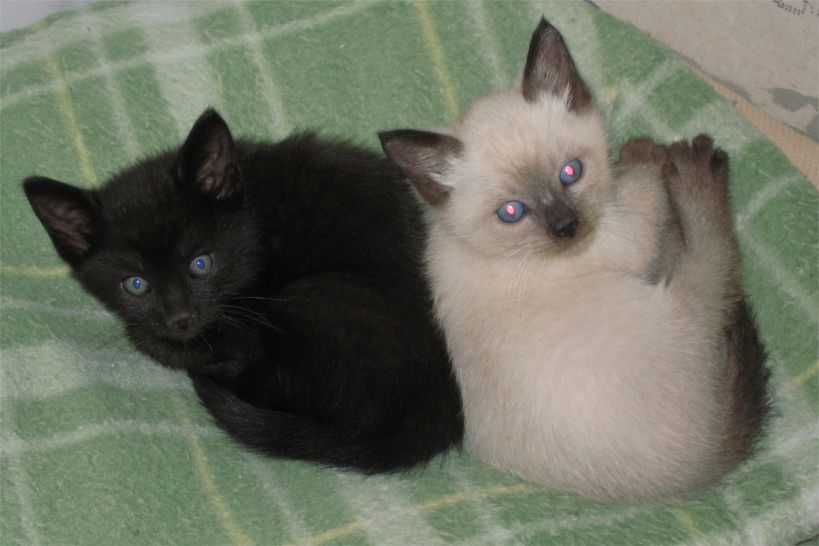 Bobbi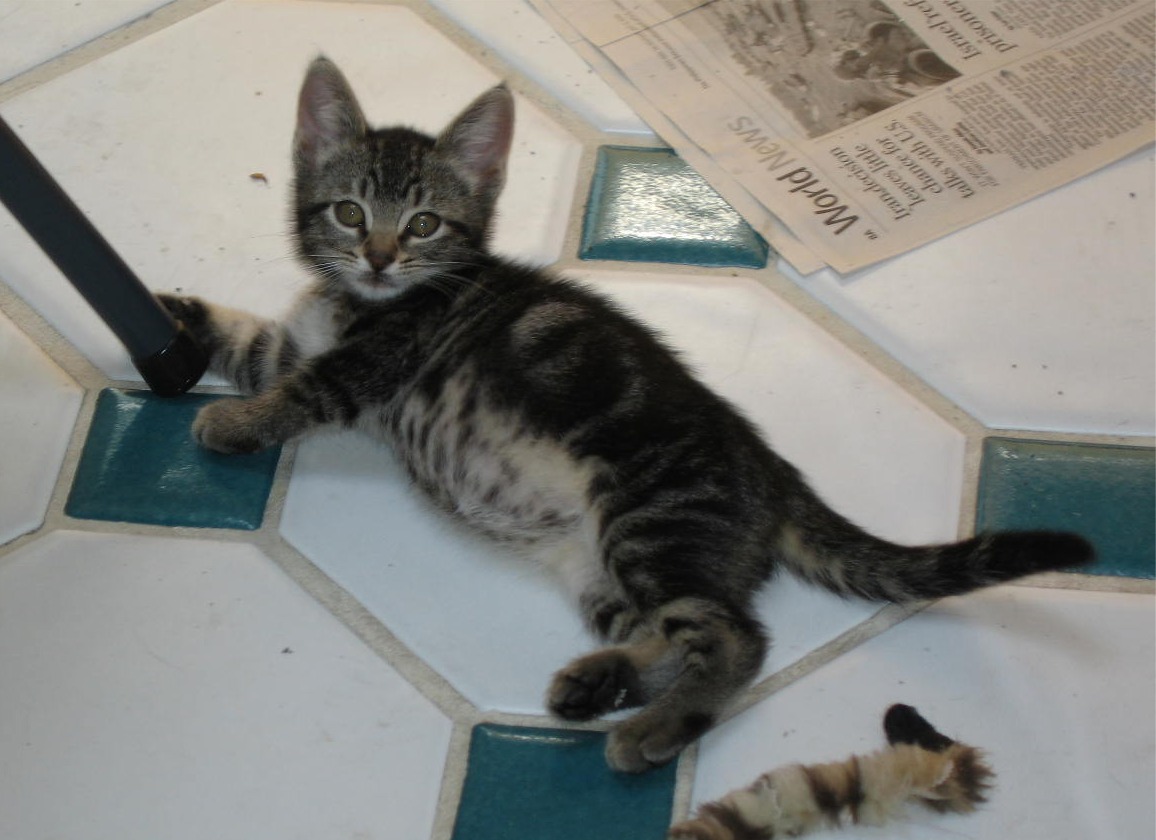 Clyde: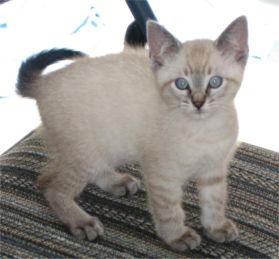 Herman & Henry attacking a favorite target!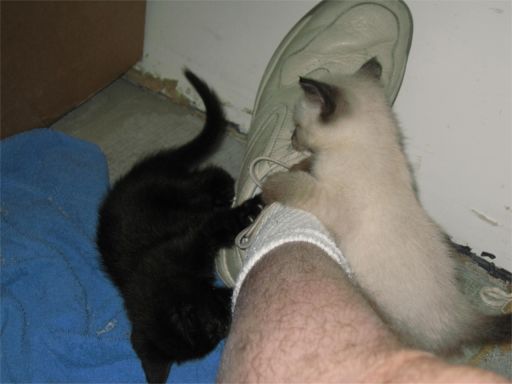 Never a dull moment....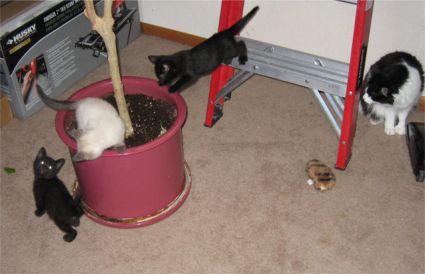 ---
---
Unfortunately, this year the Humane Society has had a huge intake of kittens (hundreds and hundreds), so there guys have been with us a lot longer than any previous batch. But even though the HS has gone to great lengths to create additional space for kittens and cats, they are completely full and there is simply no room for them.
So as cute as they are.... for every kitten you see there are dozens of others that don't manage to make it that far, or if they do, are fated to live short painful lives. Don't be part of the problem. Please Spay and Neuter!
(Many jurisdictions have low-cost spay/neuter programs for feral cats too).